The Football Index Share Split
It's safe to say that Football Index has changed quite dramatically in the last 6 months, the official Share Split was completed at the end of March.
If you weren't sure what the Share Split is, you can read in-depth here. Alternatively, I will try and explain very briefly.
Futures Held, Price Change & Dividend Changes
Players prices were divided by 3, alongside the dividend payout. The number of shares held were trebled by 3, so nothing actually changed.
The reason for the share split is to encourage new users in, as £20+ for one single share in Paul Pogba was quite a steep entry point!
Let's say you had 10 shares in Test McTest, the new player on the block. Before the Share Split, he would have cost you £3 per share. (10 shares x £3 = £30 worth of Shares).
After the Share Split, as it was a 3x split, you now have 30 shares in McTest, however the price has divided by 3, making him £1 a share. (30 shares x £1 = £30!) Nothing has changed.
This post is to highlight all of the changes since the Share Split. This includes all of the announcements & all other aspects.

New Dividend Payout Table
One great update is that we have a new dividend table. On average, these dividends have increased by a whopping 28%.

Although the Share Split was a 3 way split, dividends have been rounded up, meaning that each dividend win is now worth slightly more than before.
Below is a table showing the difference in payouts. It only looks like a small increase on the surface, but it's very effective in terms of market growth.
| | |
| --- | --- |
| Is it Fun? | Yes |
| Sign up Bonus? | 10 FREE Cards |
| Highest Gameweek Finish | 56th: Won Lorenzo Insigne |
| Best Trade Profit | £116.50 |
| Get Your Bonus | 10 Free Cards Here |
Top 200 Opened Up to All Players – All Players Qualify for Media Buzz
At the start of the 2019/20 season, the Top 200 and Squad Players rule will be no longer. This means that all players will then qualify for Media Buzz.
When I read this, I was quite worried, as I hold a lot of players for Media Buzz prioritised returns. I thought damn, there's going to be more competition on a daily basis, meaning I've got less chance of regular dividends! However, Football Index released their case study, which showed that there is minimal effect from the Media Buzz being opened up to all. In fact, players from the Squad area only would have won Media Buzz 7% of the time.
That's a very small price to pay, when it makes the Index platform easier to understand, use & grow further.
It will lead to less confusion, meaning better understanding, more word of mouth & so on!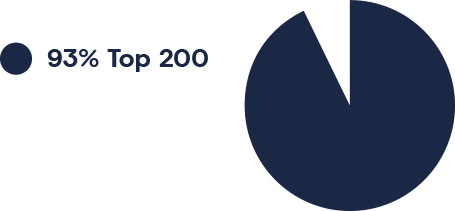 Summer Media Buzz Promotion – Summer 2019
The bonus titled 'Media Madness' will run from the 1st June. This is the Champions League Final date.
Now usually, when the Football has finished, 3 Media Places are paid out.
Football Index have increased this with their current promotion to PAY 5 PLACES!
This means that payouts for Media Buzz will have increased by 33%, the promotion runs from 1st June until 31st July. So we get 2 months to capitalise on extra payouts.
This should be a summer to remember!
Summer 2019 Trading Bonuses
As well as paying out 5 Media Places, it seems Football Index HQ are being very generous!
They have announced there will be 2 Deposit Bonuses to sign up for.
In part one, you get a 10% Cash Bonus of your total net buys.
This runs until 30th April 2019 & has a max bonus of £1,000.
In part 2, they are offering a 5% cash bonus of net buys, to a max bonus of £2,000.
This gives a total of £3,000 in bonuses.
Conclusion
It's all happening this Summer it seems. With the Dividend increase, extra media places being paid out AND the Cash Bonuses, it should be a good Summer for the Football Index platform.
I am definitely going to be keeping my eyes peeled for the next big transfer saga, as this has every chance of being the way to make good profit throughout these promotions.
I suspect there is going to be a lot of cash waiting in balances for many traders.